Book a short trip to Edinburgh online now with FlyShannon
The second largest city in Scotland, Edinburgh is the capital and is the seat of Scottish Parliament. Famous for many things, amongst them the iconic Edinburgh Castle, Calton Hill and elegant Prince's Street, the city is now probably best known for the Edinburgh Festival with its world class event, Edinburgh Fringe. The biggest and most successful performing arts festival in the world, Fringe attracts stars of international calibre and many more who simply want to make the big break. Further festivals like Hogmanay Street Party and Burns Night give you an idea that Edinburgh is a fun, party town.
The Old and New Georgian districts are now a UNESCO World Heritage site, so architecturally, the city is a true delight. The historic centre is virtually divided by the green oasis of Princes Street Gardens and stately Edinburgh Castle sits atop an extinct volcanic crag with the main artery, the Royal Mile, stretched ahead. The Old Town has a medieval plan and, in fact, has a huge underground network (which used to house immigrants at the time of the Industrial Revolution) where you can tour the immensity of this city below ground, Edinburgh Vaults. Tying in with this, the darker side of the city is well represented with ghostly tours and haunting tales, reminiscent of the notorious duo, Burke & Hare, murderers and grave robbers.
Part of the local lore and myth is that Robert Louis Stevenson's influence for Dr Jekyll and Mr Hyde was the tale of Deacon Brodie, a staunch pillar of society by day and burglar by night. It certainly all adds to the atmosphere of the city! Edinburgh actually has many literary flags to fly, being home to Ian Rankin's "Inspector Rebus" series; and it was the birthplace of Sir Arthur Conan Doyle (Sherlock Holmes), Muriel Spark (The Prime of Ms Jean Brodie), Sir Walter Scott (Rob Roy and Ivanhoe) and is now home to J.K. Rowling, author of the blockbuster Harry Potter series. Alexander Graham Bell also hailed from Edinburgh. Whist today Prince's Street may be renowned for great shopping, Murrayfield Stadium is a hit with sporting fans being home to Scotland's National Rugby Union team.
Golfers can also enjoy the proximity to Gullane, the Open Championship Course at Muirfield and the Open Qualifying Course at Dunbar - world-class links and parkland courses within easy access. To exit this stunning city of narrow, winding streets, elegant terraces and picturesque alleyways, drive just 10 miles south to MidLothian and visit Rosslyn Chapel, a medieval stone building on a rocky promontory with gorgeous Gothic carvings, immortalised in Dan Browne's Da Vinci Code. Set along the Firth of Forth, near the North Sea and the Pentland Hills, Edinburgh is a neoclassical gem, often referred to as the Athens of the North.
With something for everyone and a warm Scottish welcome, this is a city deserving of its great popularity.
---
Did you know...?
Edinburgh Castle was built on an extinct volcano
The Encyclopedia Britannica was first produced in Edinburgh
The Balmoral clock runs three minutes fast so travellers don't miss their trains at Edinburgh Waverly
Edinburgh had the world's first fire service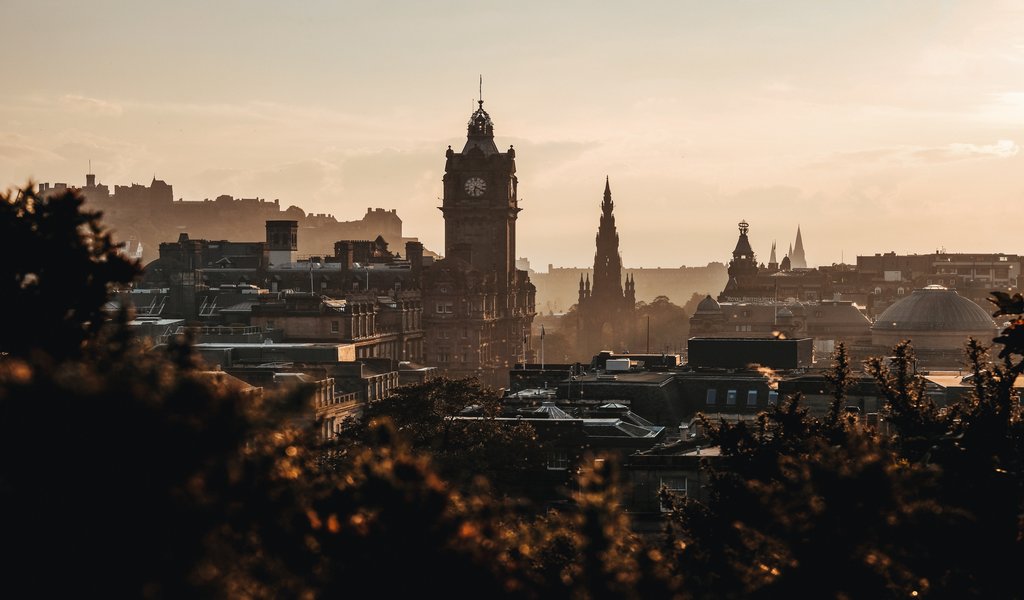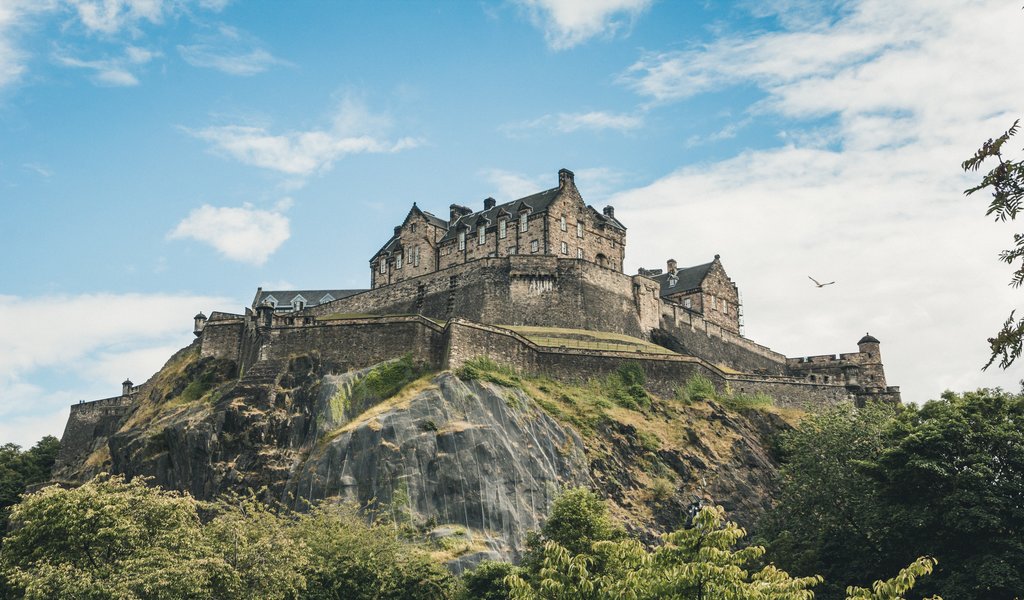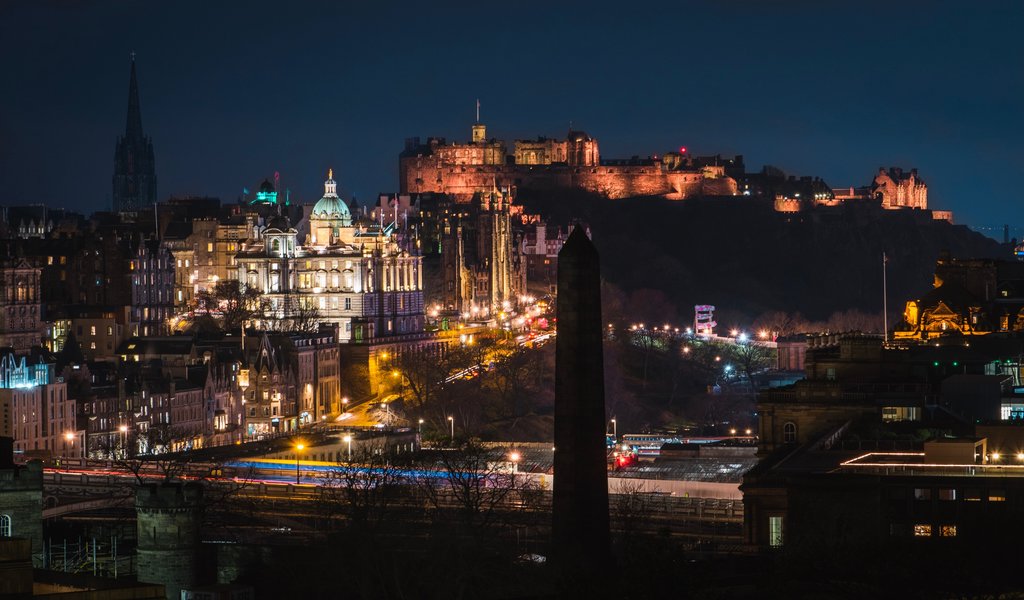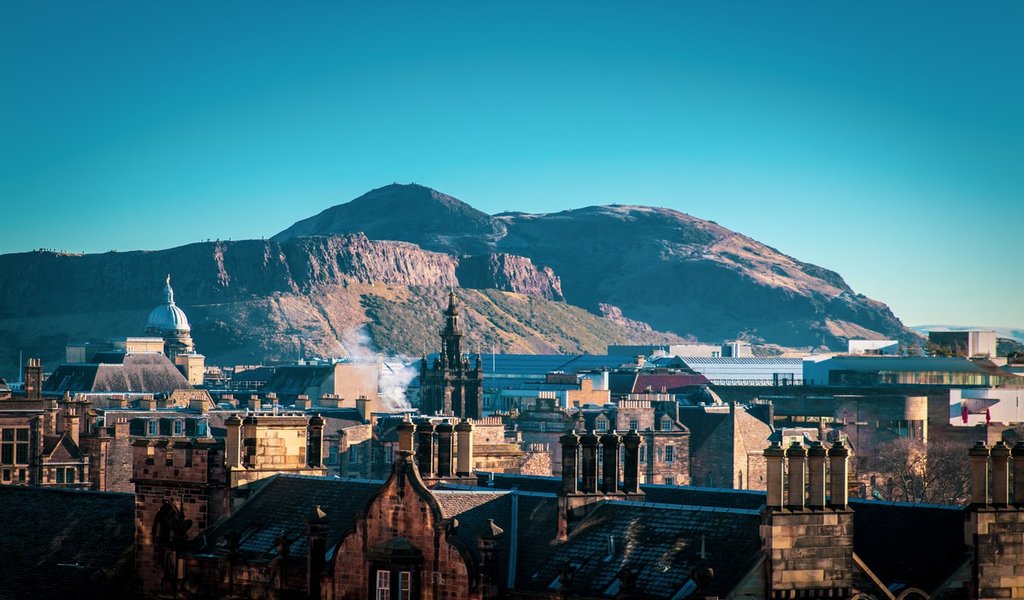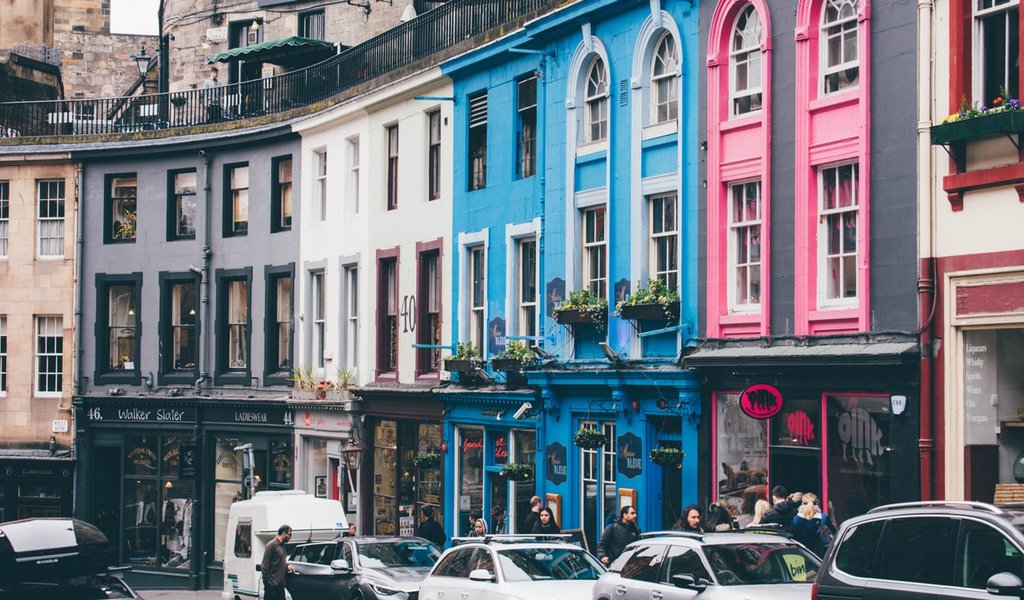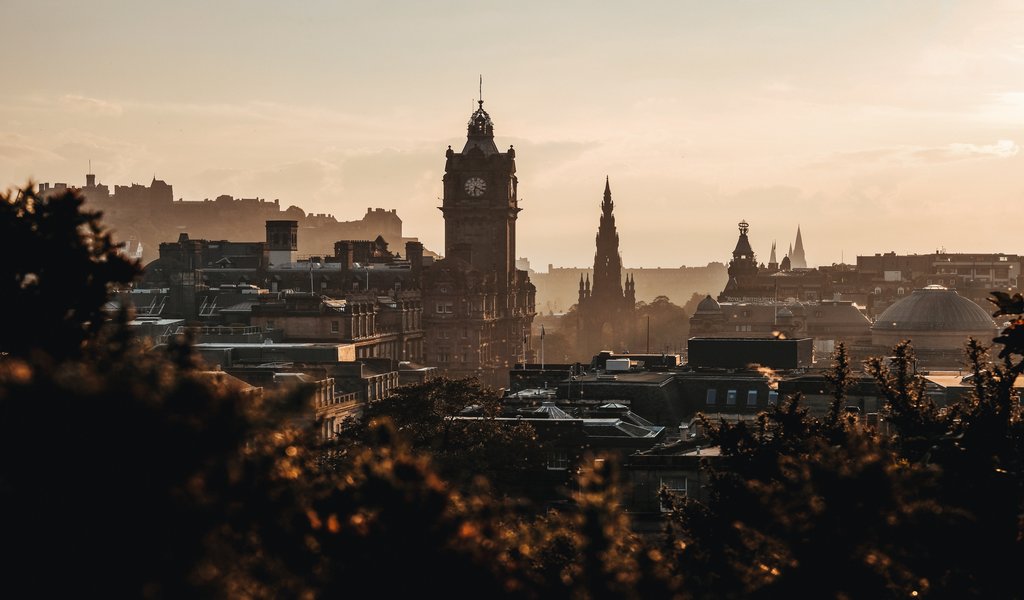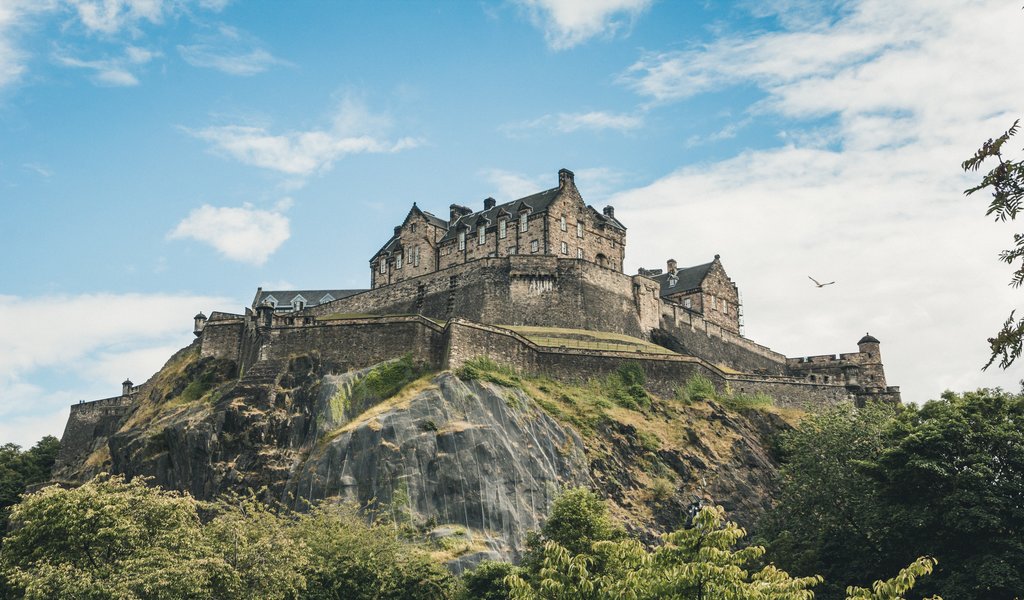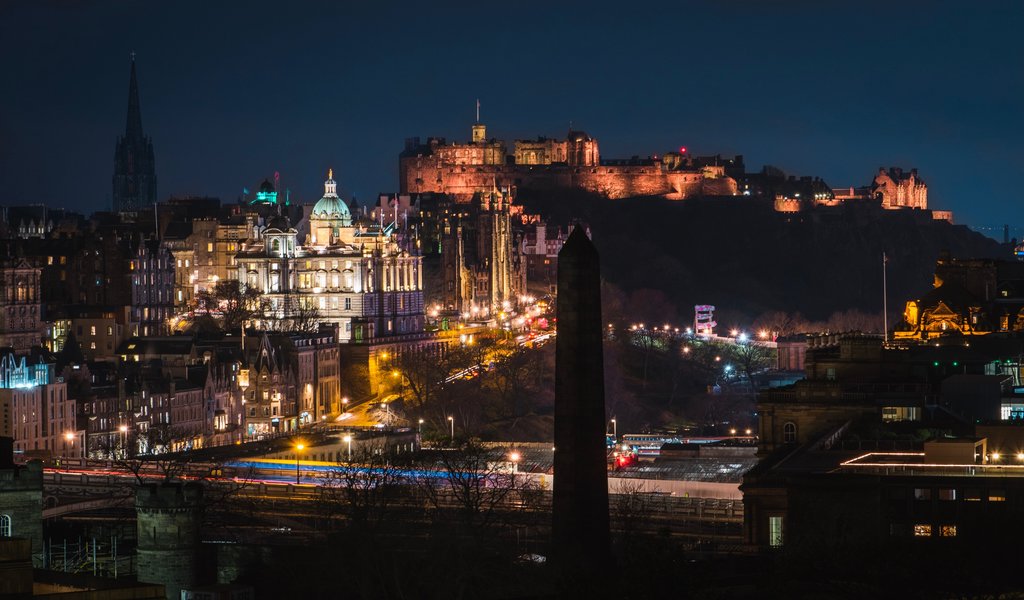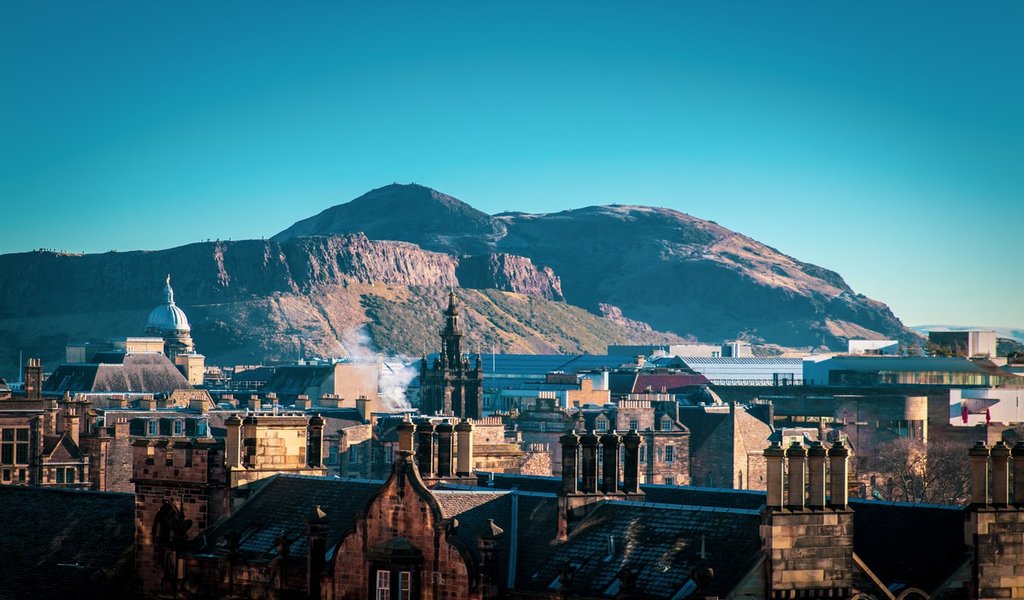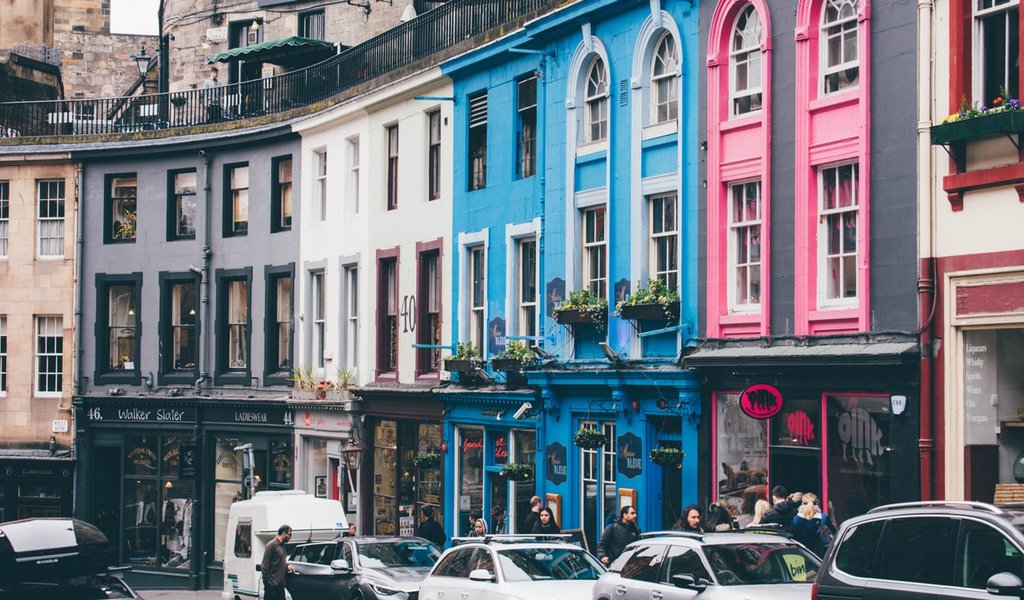 Top Reasons to Visit Edinburgh
---

Edinburgh's Rich History & Royal Landmarks

---

The Spectacular Sights
Edinburgh's Rich History & Royal Landmarks
Edinburgh Castle: Located at the top of an extinct volcano, the Edinburgh Castle is the most iconic landmark in the city. An exhibition inside the castle displays Scottish weapons and clothing, as well as "Scottish Crown Jewels." To avoid the crowds, we recommend visiting in the morning.
The Royal Mile: This medieval main highway runs about a mile from the castle down to the Holyrood Palace. It's a bustling street full of restaurants, cafes, museums and shops. When in Edinburgh, you'll probably find yourself walking along the Royal Mile quite often.
Royal Yacht Britannia: As home to Her Majesty the Queen and the Royal Family for over 40 years, the Royal Yacht has sailed over 1 million miles around the world. Nowadays, it's anchored in Edinburgh's Port and open for tours to the public.
Royal Botanic Garden: On a good weather day, the Royal Botanic Garden is a good place to wander around for a bit and spend some time outdoors. There is a Victorian Temperate Palm House, a Rock garden, and a Poppy Meadow.
Starmash Pub: The Starmash Pub features live music at its best. This unique pub is actually a converted old church. They screen live sports events throughout the sporting calendar on the largest TV screen found in Edinburgh. This pub has an atmosphere you certainly won't forget.
National dishes of Scotland: There's nothing quite like Scottish cuisine. There are several places throughout the city where you can try staples like fried mars bars, including Café Piccante, Clam Shell, or Benes. If you want the whole experience, try haggis, neeps, and tatties!
Whiskey Tasting: Known for its world-class whiskey, Edinburgh is the perfect place to go on a whiskey tasting tour. Either hop from one pub to the next trying to find your favourite, or head on a distillery tour yourself to learn all about the creation process.
---
Edinburgh Airport Transfers & Weather
AIRPORT
Edinburgh Airport
Distance: 12km
BUS
The Airlink bus stop is located at the airport, and it takes about 30 minutes to get into the city centre. These buses depart every ten minutes and cost approximately €5 per journey.
TRAM
A tram which runs into the city is also located at the airport and takes about 30 minutes to get to the centre. It departs every 7 minutes and costs approximately €6.80 per journey.
PRIVATE TRANSFER
Taking a private transfer costs about €44pp for a return transfer based on 2 sharing, and takes about 30 minutes.
* Prices and times for transport from the airport are subject to change
Average temperature
| | | | | | | | | | | | | |
| --- | --- | --- | --- | --- | --- | --- | --- | --- | --- | --- | --- | --- |
| | Jan | Feb | Mar | Apr | May | Jun | Jul | Aug | Sep | Oct | Nov | Dec |
| | J | F | M | A | M | J | J | A | S | O | N | D |
| high | 5 | 6 | 9 | 11 | 14 | 17 | 19 | 19 | 16 | 13 | 9 | 7 |
| low | 1 | 1 | 2 | 3 | 6 | 9 | 11 | 11 | 9 | 7 | 3 | 2 |
---
Top Tourist Attractions in Edinburgh