Cheap breaks to London
No prizes for guessing that London is one of the world's most popular cities, and with daily flights to London from Shannon and a great selection of hotels you'll be spoilt for choice.
With its history and heritage, culture and diversity, it is a vibrant place indeed. A sense of tradition pervades despite the state of the art buildings and amazing entertainment venues. It is a lively and multi-cultural city with more than seven million people, many different languages and 500 years of history, so you're never short of fun in London.
Gaze across the city from the London Eye and take in the pomp and ceremony of the Changing of the Guard at Buckingham Palace, but if you really want to discover London, you need to walk. Wander through the narrow streets of Soho and Chinatown, head to Hyde Park, or stroll under the railway arches as you sample the delights of Borough Market.
If you are looking for colour, culture and funky bargains, head to one of London's many weekend markets at Spitalfields, Camden or Greenwich. Walk round Leicester Square, grab a coffee in Covent Garden or feed the pigeons and take photographs posing by the lions in Picadilly. Take a stroll along the banks of the Thames, admire Tower Bridge and perhaps tour with one of the Yeomen Warders at the Tower of London, learn of the 900-year-old history as a royal palace and view the fabulous Crown Jewels. See Big Ben and the Houses of Parliament and marvel at the National Gallery in the crowning glory of Trafalgar Square. A visit to the world-renowned Victoria & Albert Museum and a tour of the Tate Modern must feature on a city itinerary and no trip to London could possibly be complete without a tour of Madame Tussauds.
If a city break spells shopping, then London will not disappoint with such legendary stores as Harrods, Fortnum & Mason, Selfridges, Liberty & Harvey Nichols. Of course, London would not be London without its atmospheric pubs and the vast number of excellent restaurants, both ethnic and international will keep the foodies happy.
The biggest problem with a visit to London is having time to fit in all the fantastic attractions and world-famous landmarks - plan your city break carefully or you may well need to return!
---
Did you know...?
Over 300 languages are spoken in London
London has over 170 museums
6 ravens are kept in the Tower of London at all times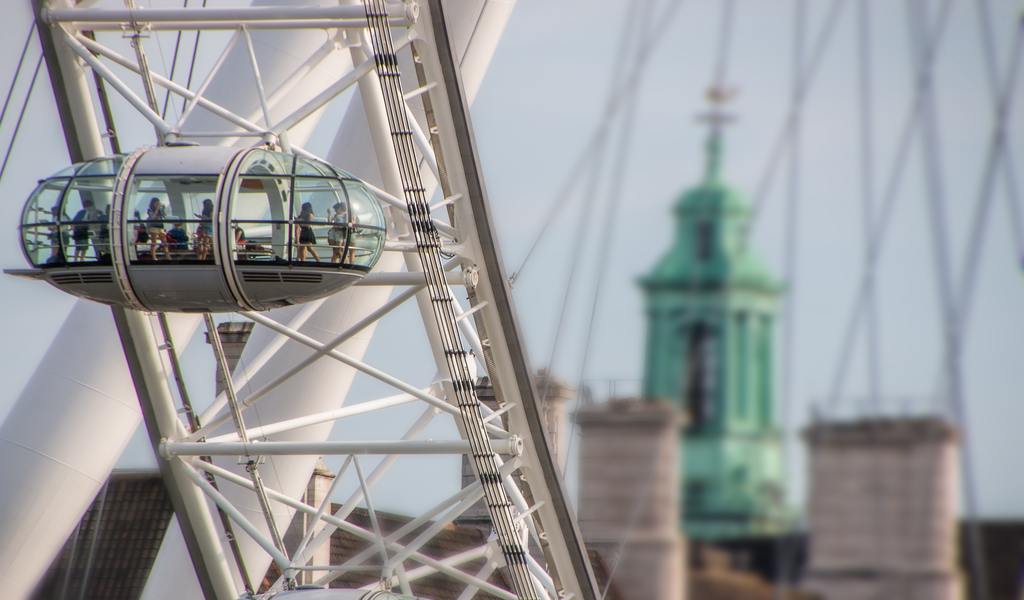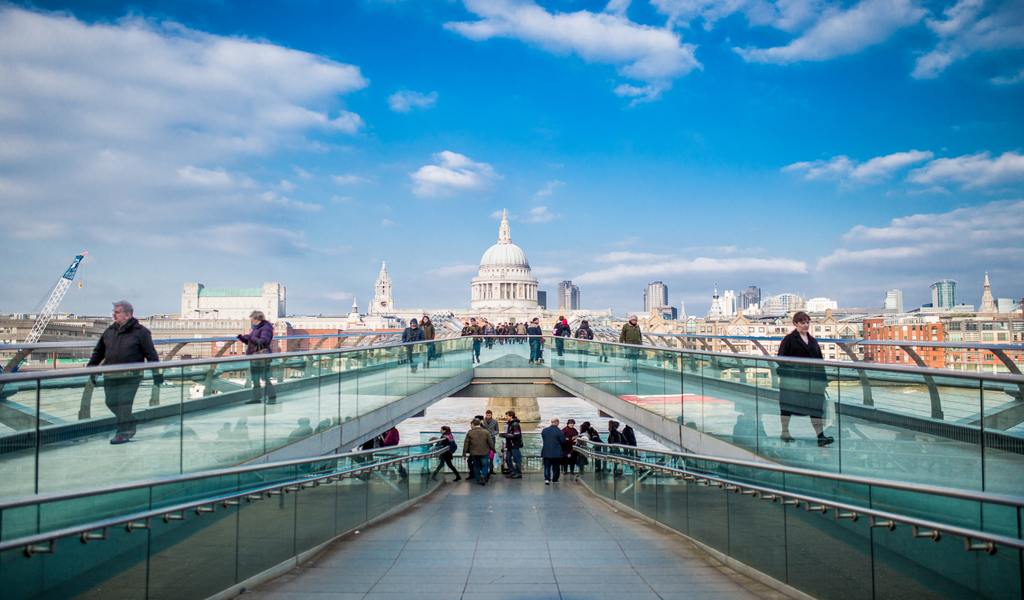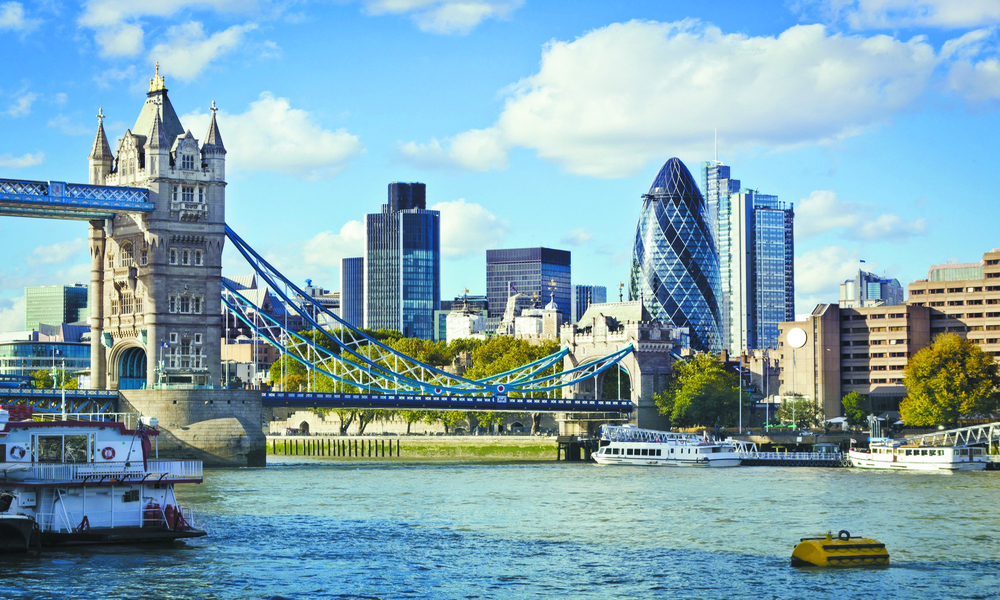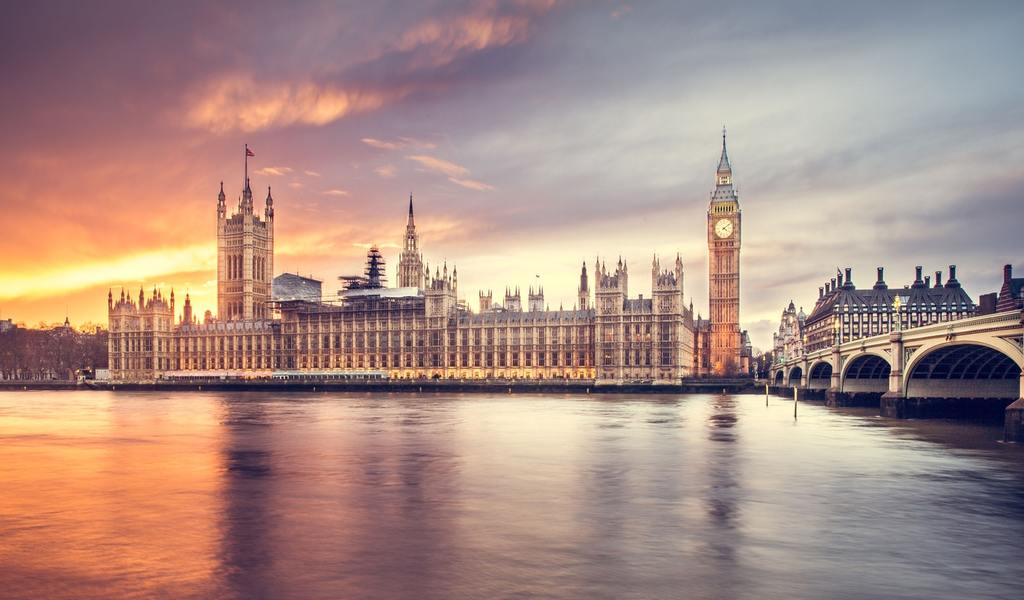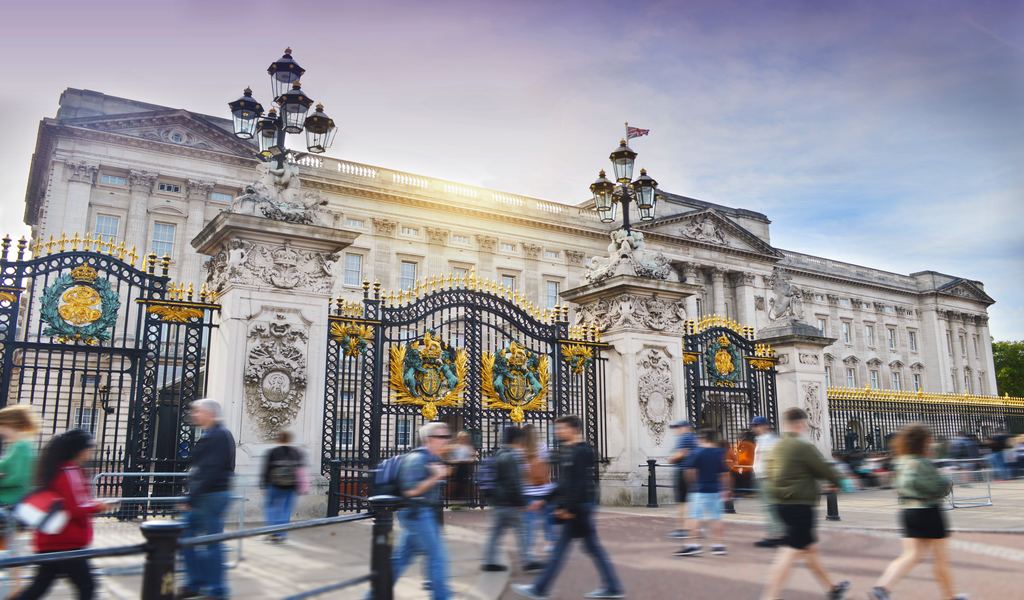 Top Reasons to Visit London
---

London's History

---

London's Galleries & Tours

---

London's Parks & Neighbourhoods
Big Ben, London Eye, and Westminster: These are some of the most iconic landmarks of London. Located all fairly close together, you can turn in a circle and can see the London eye (the large Ferris wheel along the Thames), Big Ben (the huge clock tower which chimes every hour) and Westminster (the historic political centre of London).
Buckingham Palace: This elegant mansion is the famed residence of her Majesty the Queen. When she's home, you will see the flag hoisted. Stop by at 11.30am to see the changing of the guards, a spectacular ritual. You can even visit the inside of the Buckingham Palace on a guided tour.
Tower of London: The iconic tower of London is a castle that's located on the north bank of the Thames. You can visit the Tower and glimpse at the working collection of the Crown Jewels. There's so much history to see here, so be sure to spend a few hours exploring.
Tower Bridge: This iconic landmark is an essential stop for any first-time visitors. Walk over it, take photos, and if you have the time, head up in the bridge and walk through the gallery at the top. Take in the lovely views over the river and the cityscape.
London's Galleries & Tours
National Gallery: The National Gallery is among the most famous art museums in the world, displaying artists of great importance like Rembrandt, Da Vinci, Monet and Van Gogh. It exhibits collections ranging from the French Impressionists, to the Italian Renaissance, to the late medieval period, and more!
9 ¾ & Harry Potter Studio Tour: Listen up Harry Potter Fans: At King's Cross station you will find Harry's trolley disappearing into the wall where he headed off on his journey to Hogwarts. Located a short way outside the city, don't miss out on the Studio Tour where you experience the Making of Harry Potter.
Greenwich & Thames boat tour: Instead of going on foot, take a boat tour along the Thames to Greenwich. Depending on where you hop on, you'll get amazing views of London's landmarks. In Greenwich, you can stand on the meridian timeline or you can check out the National Maritime Museum.
London's Parks & Neighbourhoods
Neighbourhoods: London is divided into distinct neighbourhoods with their own specialities to explore. Covent Garden is good for entertainment and shopping, and South Kensington could be renamed The Museum District. Soho is a popular nightlife spot featuring theatres, jazz bars, and restaurants, while Shoreditch is one of the trendiest areas in London.
Hyde Park & Kensington Gardens: Hyde Park is the most famous park in London, and is a perfect place to go paddle-boating and see swans. Its famous Speakers Corner is busy every week. Kensington Gardens is on the west of Hyde Park and listed as a Historic Park and Garden.
Notting Hill & Holland Park: Notting Hill has a unique flair. You will find traces of famous movies that have been shot there, and it has tiny little restaurants and bookshops to browse through, as well as the famous Portobello Road Market. Stop by Holland Park to relax in the sun.
---
London Airport Transfers & Weather
Airports: London Gatwick and Heathrow
BUS
Gatwick: Departing every 30mins from the south terminal to Victoria Coach Station, it takes approx. 1hr 20mins and costs £10 per journey.
Heathrow: Departing regularly Victoria Coach Station, the National Express Coach takes approx. 40-80mins and costs £10 per journey.
TRAIN
Gatwick: Departing every 15mins and taking 30-45mins, the Gatwick Express costs approx. £20, the Thameslink approx. £15 and the Southern Trains £12 per journey.
Heathrow: The Heathrow Express departs every 15mins, costs £22 per journey and takes approx. 15mins to London Paddington. The Underground departs every 5-10mins, costs approx. £6 per journey and takes approx. 45mins to Piccadilly.
PRIVATE TRANSFER
Gatwick: Takes 1hr 40mins and costs approx. €84pp return based on 2 people sharing.
Heathrow: Takes 30mins and costs approx. €70pp return based on 2 people sharing.
* Prices and times for transport from the airport are subject to change
Average temperature
| | | | | | | | | | | | | |
| --- | --- | --- | --- | --- | --- | --- | --- | --- | --- | --- | --- | --- |
| | Jan | Feb | Mar | Apr | May | Jun | Jul | Aug | Sep | Oct | Nov | Dec |
| | J | F | M | A | M | J | J | A | S | O | N | D |
| high | 6 | 7 | 10 | 13 | 17 | 20 | 22 | 21 | 19 | 14 | 10 | 7 |
| low | 3 | 3 | 4 | 6 | 9 | 12 | 14 | 14 | 12 | 9 | 6 | 3 |
---
Top Tourist Attractions in London