Majorca Holiday Deals with flights from Ireland FlyShannon Holidays
The largest of Spain's Balearic Islands, Majorca is situated in the stunning blue Mediterranean Sea. A definite treasure, the island is a wonderful mix of old, new, modern, traditional and, naturally, abundant dollops of sun, sea and sand.
Young singles, couples and groups of friends visit the south coast for vibrant and active nightlife. The north offers a more tranquil setting, with idyllic walking trails, stunning scenery and family-friendly beaches.
For a relatively small land mass, Majorca features a surprising diversity in its landscapes and regions. Within the island, there are two main mountain ranges, the Serra de Tramuntana and Serres de Llevant. There are also many cliffs and caves along the rugged northern coast available to explore.
Majorca is more than just a place to lounge on the beach — it's jam packed with natural wonders and fascinating culture. For example, the island has its own traditional dance, known as The Ball dels Cossiers. It was also a holiday spot for many influential people throughout history, including poets Robert Graves and Jorge Luis Borges, novelist Agatha Christie, and composer and pianist Frédéric Chopin.
With gentle waters and wide, sandy beaches, Majorca features many excellent sites for a variety of watersports and activities. Try your hand at stand-up paddleboarding, waterskiing, jetskiing, or parasailing. Whether you prefer laid-back, relaxing holidays or outdoorsy active getaways, Majorca has something for everyone.
---
Holidays in Majorca
---
Did You Know...?
Majorca is the largest island in all of Spain.
There are over 3,400 restaurants in Majorca
Nearly half of Majorca's whole population lives in Palma, the capital city.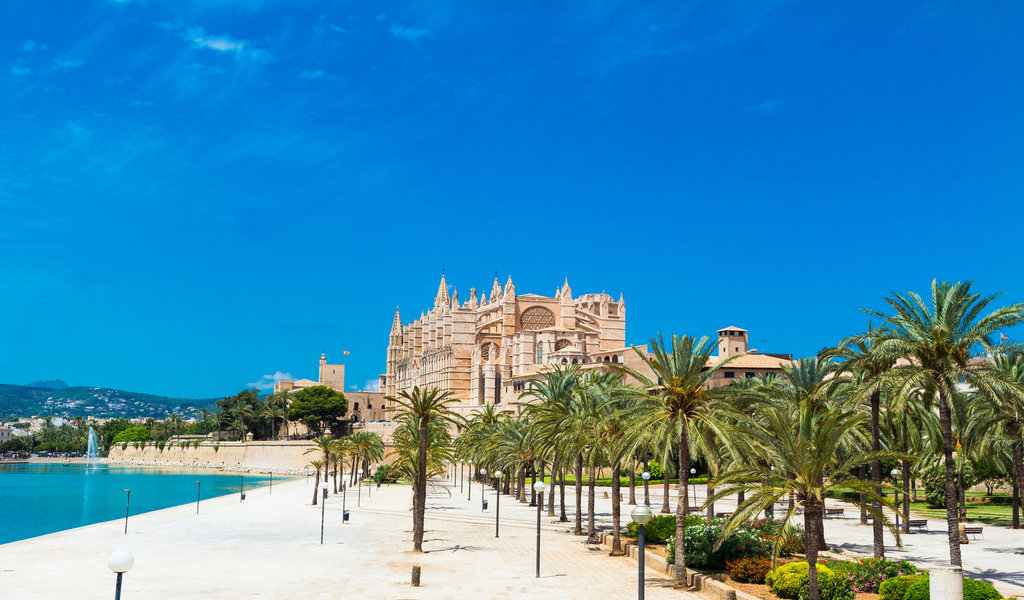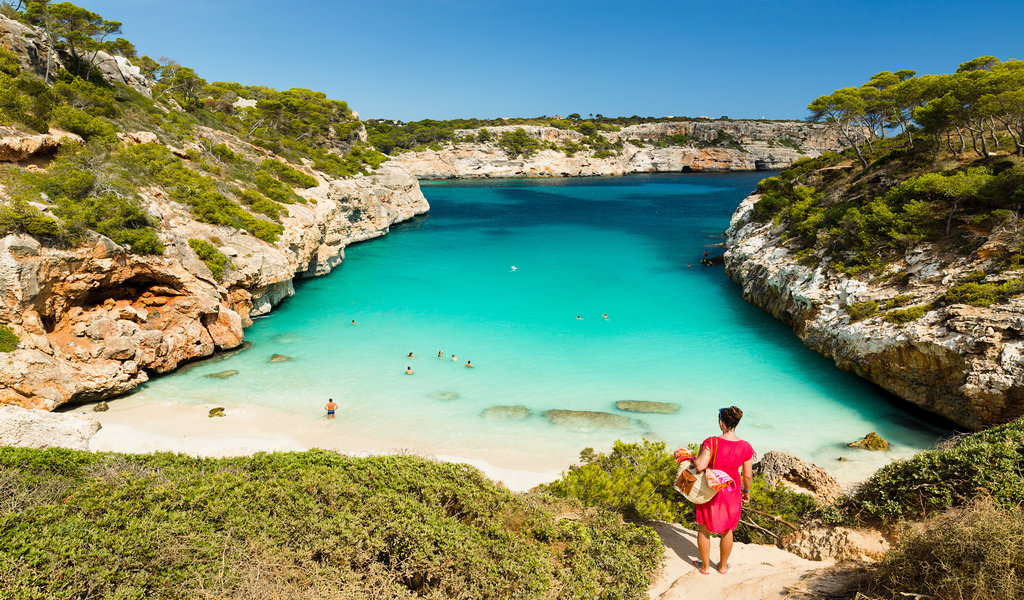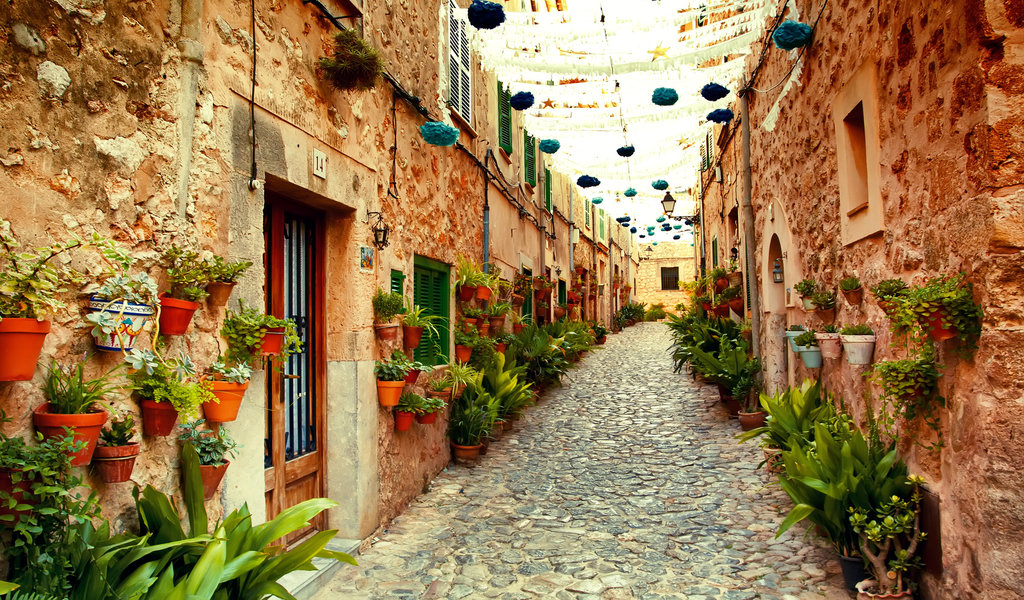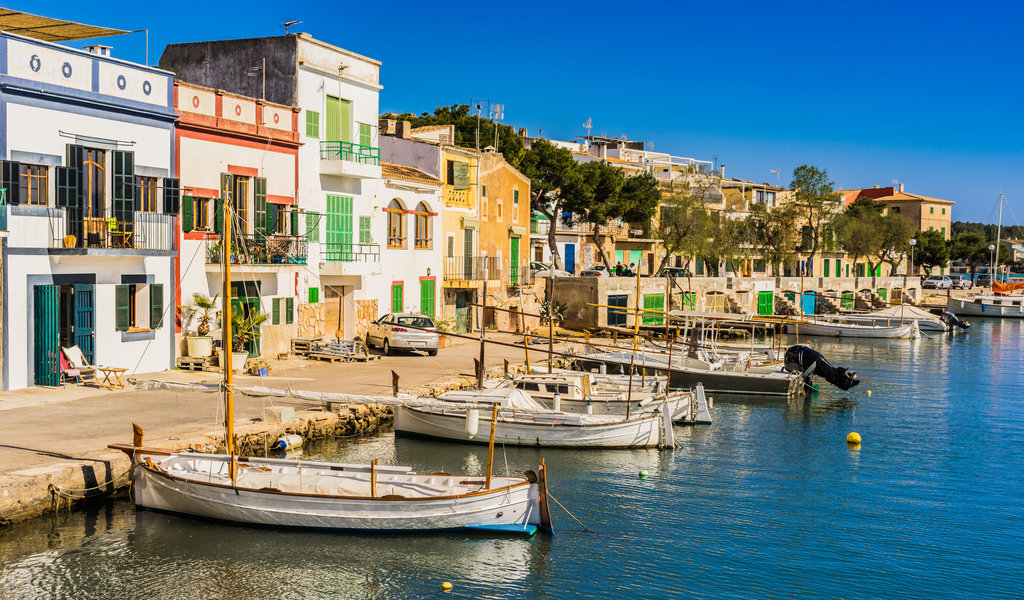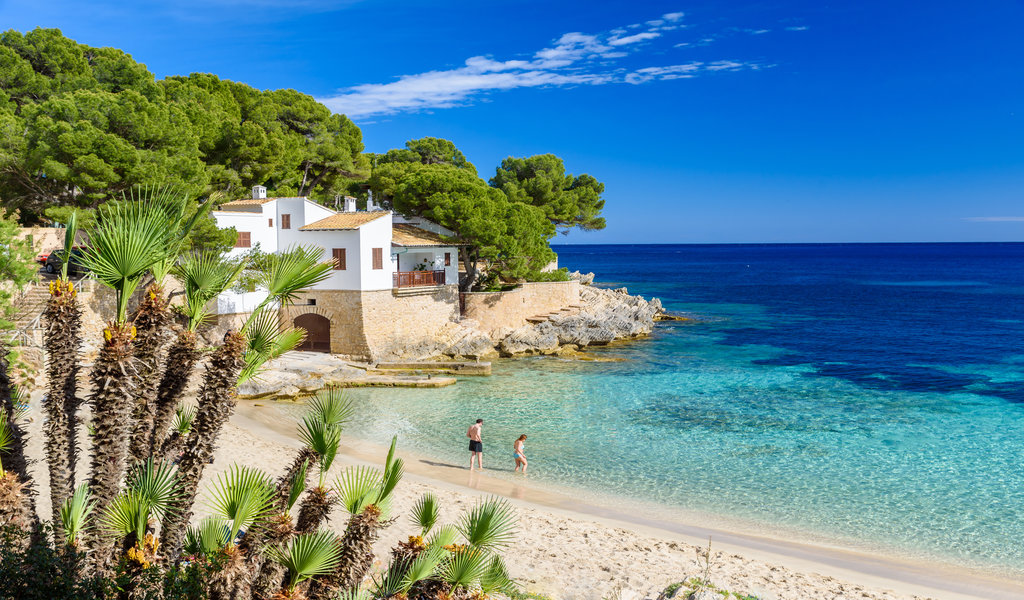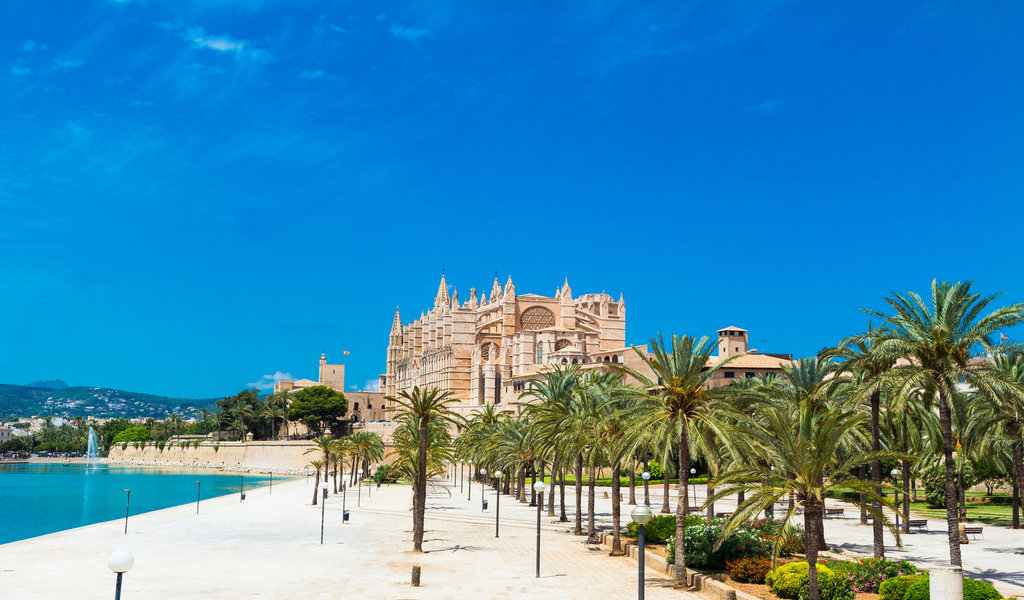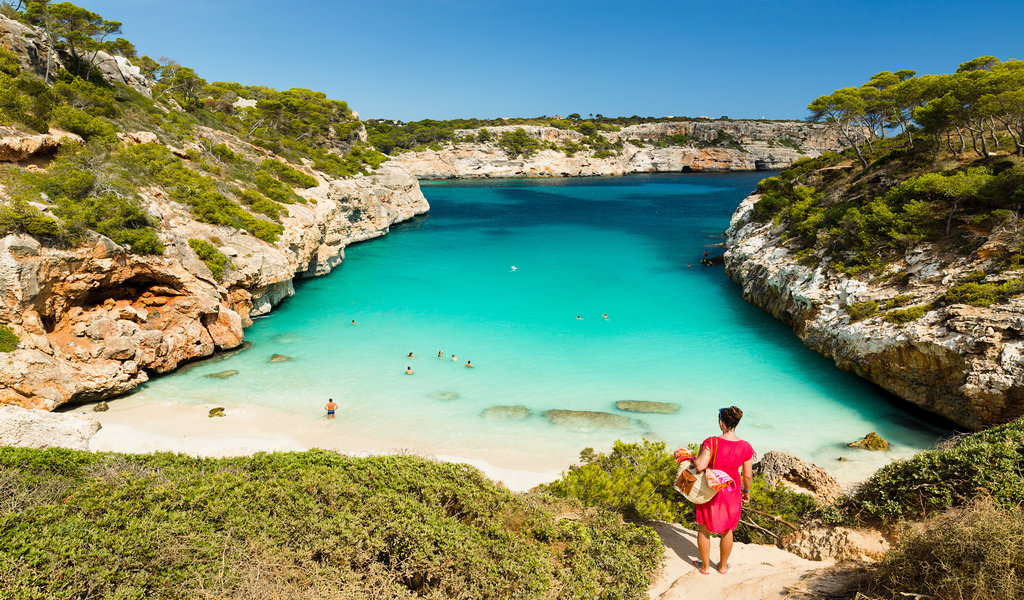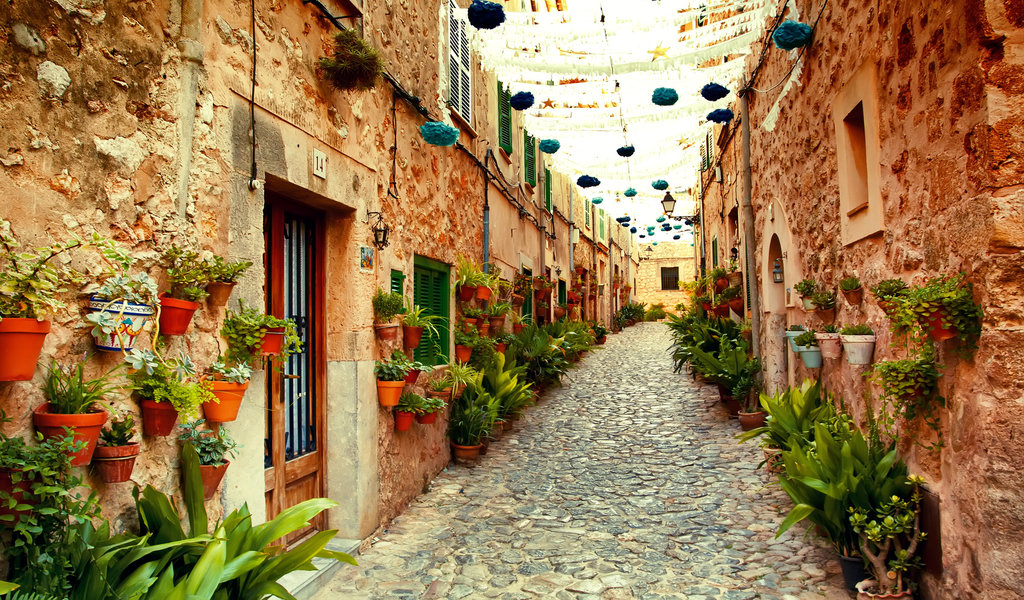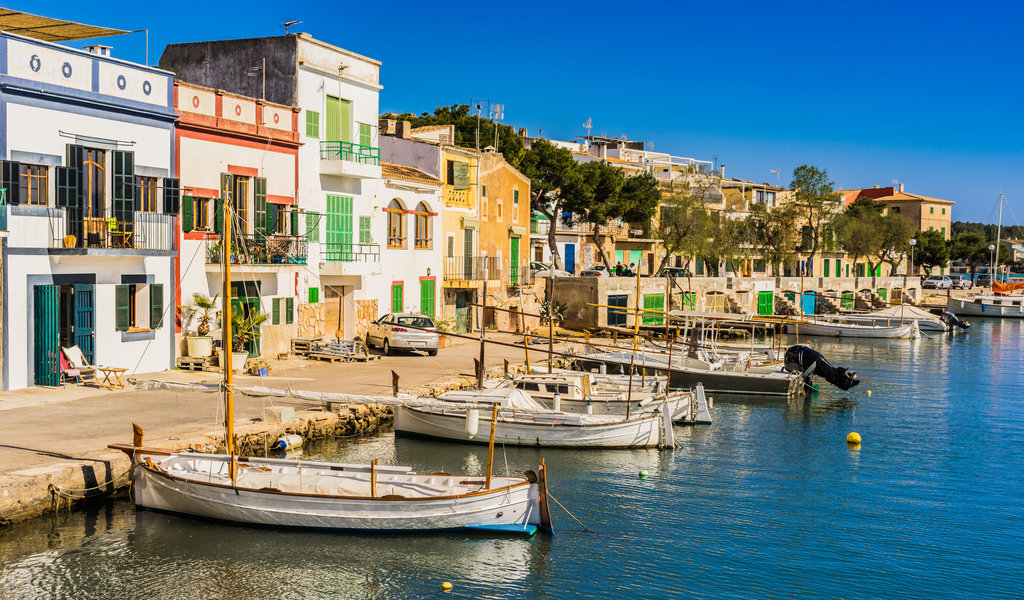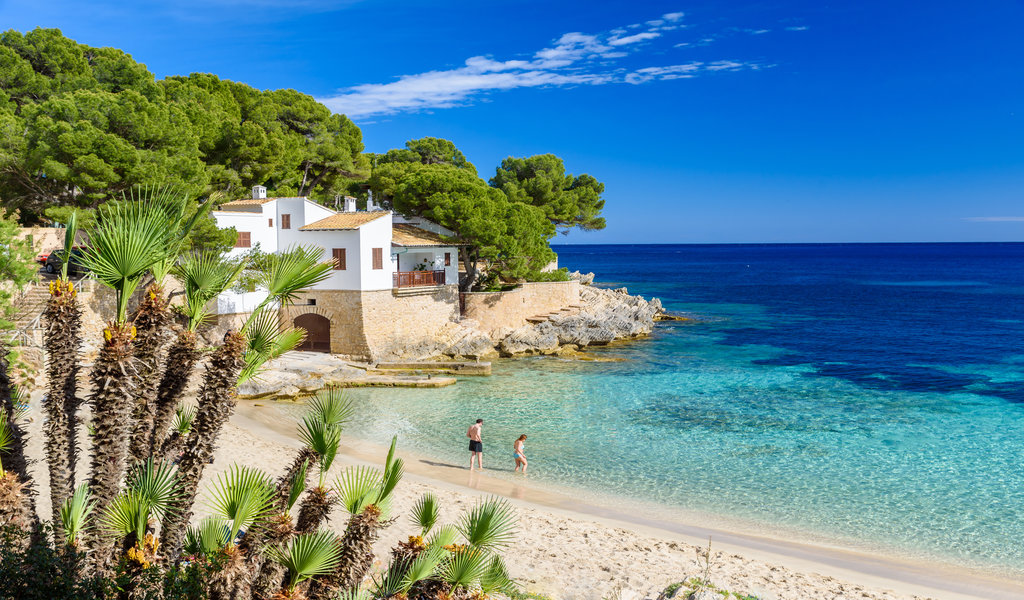 Top Reasons to Visit Majorca
---

Majorca's Rich History & Culture

---

Breathtaking Natural Sights

---

Remarkable Beaches
Majorca's Rich History & Culture
Catedral-Basílica de Santa María de Mallorca: This gothic cathedral in the heart of Palma, Majorca's capital is an iconic symbol of the city and a must-see on your holiday to the island
Cala Millor: One of the most popular tourist spots on the island, Cala Millor is a stunning stretch of beach and seafront promenade. Relax in the sun and then head over to the bars for some live music in the evenings!
Royal Palace of La Almudaina: This medieval fortress is a formidable landmark in Palma's cityscape. You can explore the summer residence of Spanish monarchs throughout the centuries on a palace tour.
Bellver Castle: This gothic-style castle is one of the few round castles in all of Europe! Overlooking Palma, Bellver Castle has become a symbol of the city as well as one of its most-visited tourist attractions.
Breathtaking Natural Sights
Cap de Formentor: The Cap de Formentor is the tip of Majorca's Formentor peninsula and the northernmost point on the island. There are several popular lookout spots along the walking trails through the Cap de Formentor. Here you can take in incredible views of the sea and cliffs below.
Jardines de Alfabia: These lush gardens are located in the town of Bunyola in the heart of the Tramuntana mountains. The estate consists of a historic manor, orchard, and gardens, and is the perfect place for a stroll in the sun.
Drach Caves: A network for four interconnected caves, the Drach Caves are open to the public and are among the island's most famous natural sites. Head over to the town of Porto Cristo and try your hand at cave-exploring.
Coves dels Hams: These smaller caves are the nearby neighbours of the Drach Caves, and are home to the underground lake known as "The Sea of Venice" where the tour concludes with a classical music performance aboard a rowboat!
Playa de Muro: As the largest sand beach in Majorca, Playa de Muro is an ever popular spot for swimming, sun-bathing, and water sports. Located on the northeastern end of the island, it's easily accessible from Alcudia.
Mondragó Natural Park: Adjacent to Cala d'Or, Mondrago Natural Park is a peaceful escape from busy resorts into a paradise of preserved dunes, forests, and coves. Here, there are three main beaches to explore: S'Amarador, Cala Mondrago, and Cala d'en Borgit!
Caló des Moro: This is often cited as Majorca's most beautiful beach, consisting of rocky cliffs and sparkling turquoise waters. It's a small inlet and somewhat of a trek to reach, but that only makes it feel like a secret treasure on the island!
Port d'Alcudia: In one of the top tourist areas on the island, Port d'Alcudia is a lovely spot with gentle waves, sandy beaches, and a nearby historic town. Alcudia is the ideal place for a good balance of natural beauty and culture, as well as having the ideal conditions for activities like diving, parasailing, jetskiing, and water skiing.
---
Majorca Airport Transfers & Weather
Airport: Palma de Majorca Airport (PMI)
Distance: Palma de Majorca Airport to Santa Ponsa (30km), Alcudia (60km) and Cala D'Or (60km)
SHARED SHUTTLE
You can get a shared shuttle from Palma de Majorca Airport to your accommodation. This a coach transfer with multiple stops en route to your accommodation. It's the cheapest but slowest option.
SPEEDY SHUTTLE
You also can get a speedy shuttle from Palma de Majorca Airport to your accommodation. This also a coach transfer but with a maximum of 4-5 stops en route to your accommodation. It costs slightly more than the shared shuttle, but is faster.
PRIVATE TRANSFER
The fastest and most direct option, though slightly more expensive, is a private transfer. This is a private vehicle just for you and the people travelling with you. There are no stops and no waiting at the airport.
Average temperature
| | | | | | | | | | | | | |
| --- | --- | --- | --- | --- | --- | --- | --- | --- | --- | --- | --- | --- |
| | Jan | Feb | Mar | Apr | May | Jun | Jul | Aug | Sep | Oct | Nov | Dec |
| | J | F | M | A | M | J | J | A | S | O | N | D |
| high | 15 | 16 | 17 | 19 | 23 | 27 | 29 | 30 | 27 | 24 | 19 | 17 |
| low | 8 | 8 | 10 | 12 | 15 | 19 | 22 | 23 | 20 | 17 | 12 | 10 |
---
Top Resorts in Majorca