Enjoy a city break to Malaga from FlyShannon
Queen of Andalucia, Malaga is a marvellous city on Spain's southern coast. Gateway to the whole romantic region of Andalucia, Malaga is the starting point to explore the most well known and best loved coastline in the whole country.
Considered the capital of Costa del Sol, there is easy access to Nerja to the east, or onwards to Torremolinos, Benalmadena, Fuengirola and Marbella to the west. Some of the coastal highlights include fashionable Puerto Marina, theme park Tivoli World, Selwo safari park and the local market at Arroyo de la Miel.Malaga is also the tee off (pardon the terrible pun!) to some world class golf courses in what is frequently dubbed "Costa del Golf".
Malaga city was once a little down at heel; however, a total refurbishment has resulted in having the gloss restored and the gleaming, sparkling city rejuvenated and brought to life. Pablo Picasso is immortalised in Museo Pablo Picasso (est. 2003), and one of the world's greatest artists has a fitting showcase for an incredible body of work. His birthplace now rightly pays him homage. Another of Malaga's famous sons is Hollywood star, Antonio Banderas and he is a frequent visitor to the city.
Malaga is one of the Mediterranean's busiest seaports and the half million plus inhabitants are some of the biggest consumers of fish in the country. The famous "pescaito frito" (tiny fried fish) are eaten in vast quantities as are traditional tapas and all washed down with a chilled San Miguel or more refined glass of Fino. The city has a superb selection of restaurants from Michelin starred to "teterias" (Moorish tea rooms) to "chiringuitos" (beachside shacks selling drinks and snacks).
Although Malaga suffered a lot of structural damage in the Spanish Civil War, there is still evidence of Moorish occupation. The dramatic Parador (top quality hotel) overlooking the city was once a Moorish castle of great importance. Other landmarks include the beautiful Baroque Cathedral, known locally as "La Manquita", the Roman Theatre, Church of Santiago in mudejar style, Old Jewish Quarter and the lovely Alameda Gardens. The main square, Plaza de la Constitucion, is close to the chic pedestrianised shopping street, Calle Marques de Larios with designer stores, trendy boutiques and open air coffee houses.In typical Mediterranean style, there is a lively cafe culture in Malaga and a great fondness for fiestas and carnival. The most striking and notable festival is held at Semana Santa (Holy Week) when enormously solemn religious processions take over the city. The Feria de Malaga in August is also celebrated with gusto and, host to jazz festivals and film festivals, the hugely popular Teatro Cervantes is a fine music and theatre venue. Malaga will never lose is appeal.
The city is far too sophisticated and exciting to be overlooked. A few days of exploration are richly rewarding. Enjoy.
Check out our recent blog post about what to do during a holiday in Malaga.
---
Did You Know...?
Malaga is one of the world's oldest cities, founded by the Phoenicians in 770 BC.
Malaga Airport is the third-largest in Spain.
Malaga experiences the warmest winters of any European city with a population of half a million or more.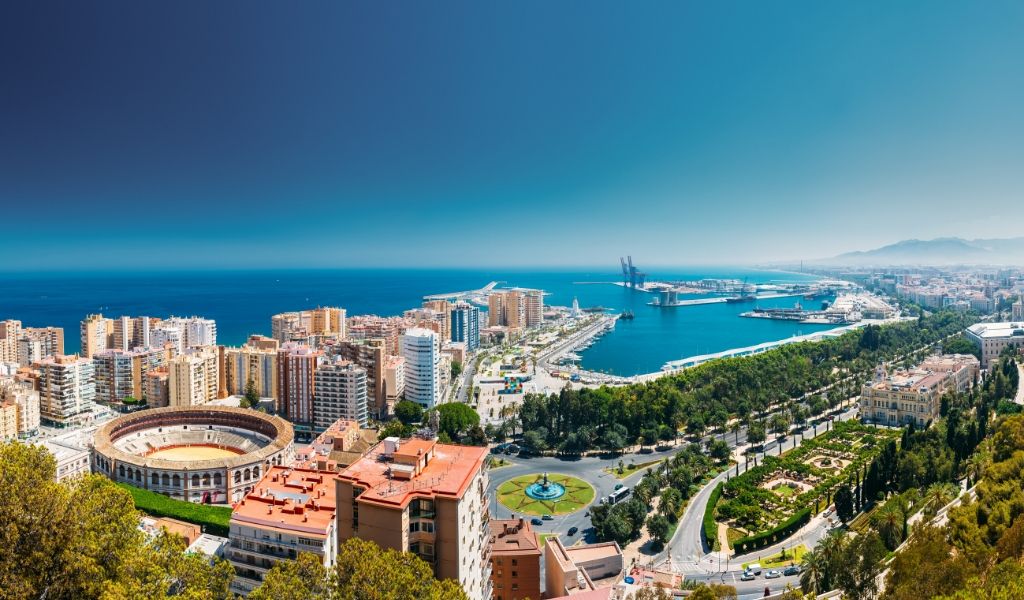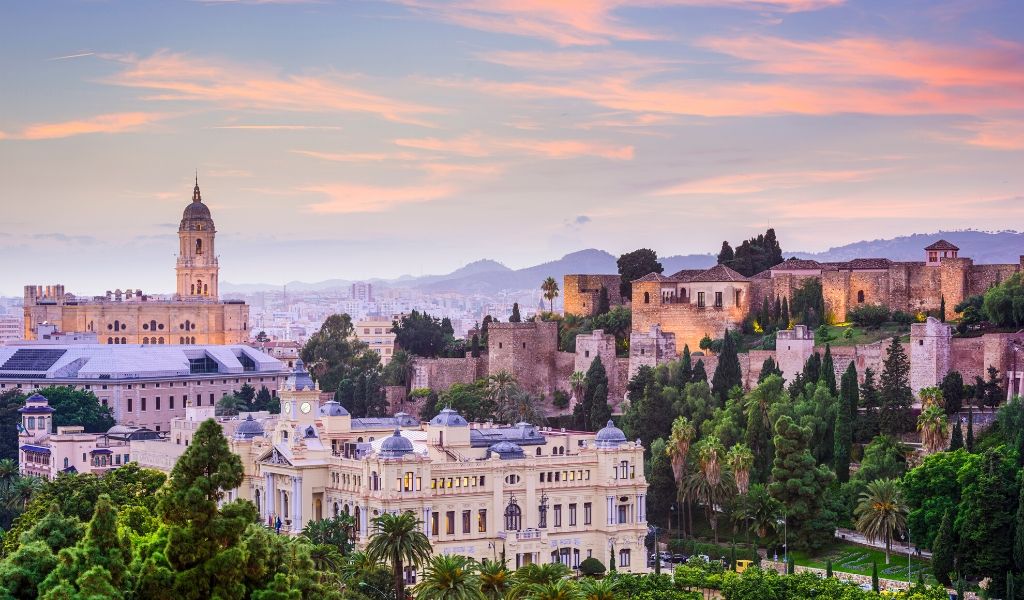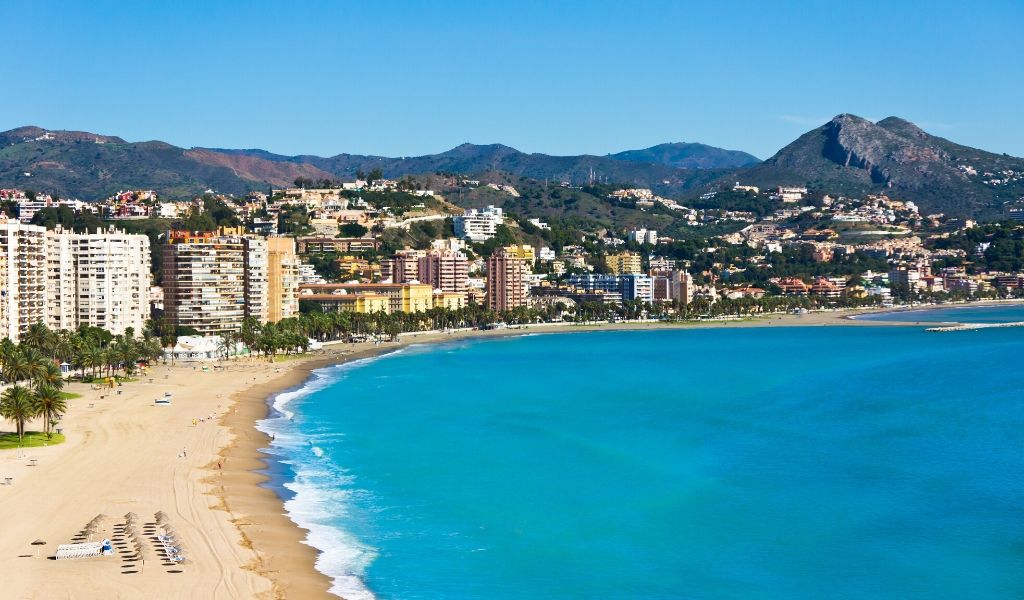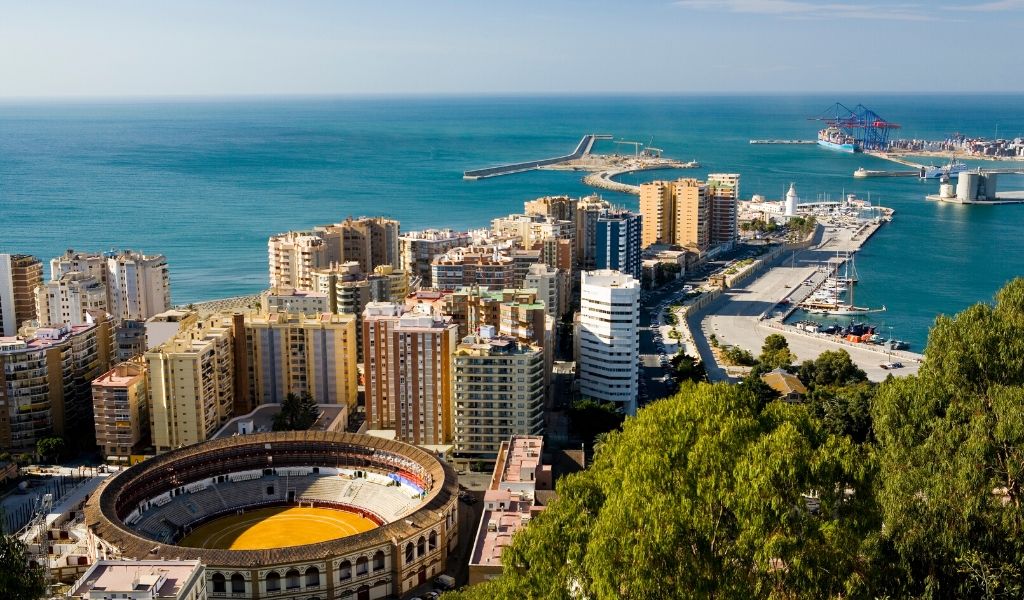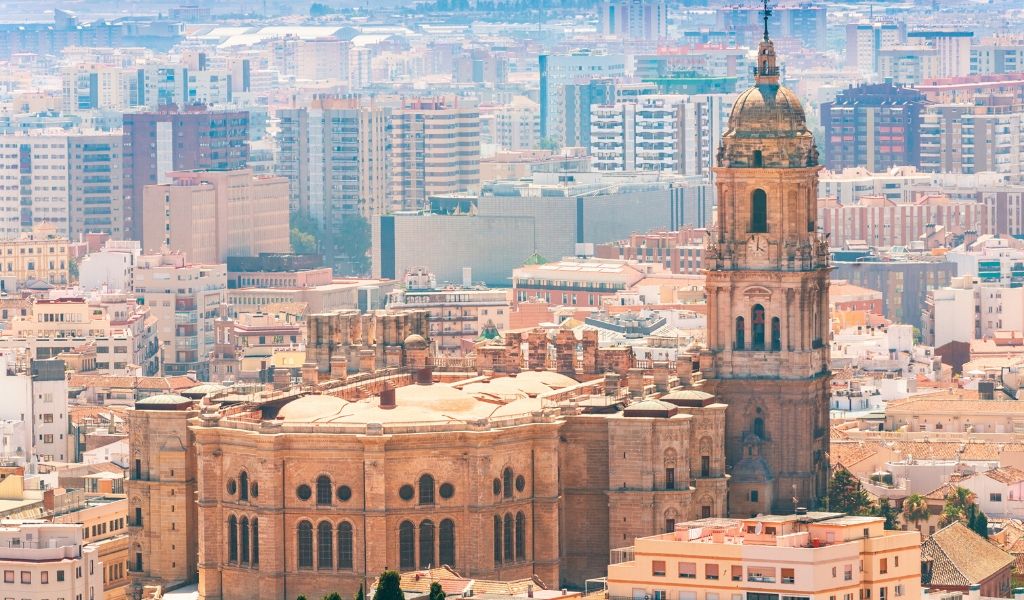 Top Reasons to Visit Malaga
---

Spectacular Art, Food, & Relaxation

---

Malaga's Monuments & Landmarks

---

Popular Neighbourhoods & Fun Day Trips
Spectacular Art, Food, & Relaxation
Follow in Picasso's Footsteps
Since he was born in Malaga, there is a museum in the city dedicated to artist Pablo Picasso's work. In the Buenavista Palace, a piece of stunning Andalusian architecture, you will find a selection of his work and learn about the development of his style.
Food Markets in Malaga
Mercado Central de Ataranzas is in a stunning 14th century historic building that once was part of a shipyard. In the market you'll find fine cheeses, meat, fruit, veggies, fish, and olives. Mercado Merced is a gourmet market, great for tasty tapas and alcoholic drinks.
Hammam al Andalus
After exhausting days in the city, take a break at Al Andalus to unwind and recharge. An oasis of relaxation, it includes five thermal baths, a beautiful decorated massage room, and a peaceful, rejuvenating atmosphere.
Malaga's Monuments & Landmarks
La Alcazaba & Gibralfaro Castle
Influenced by the Islamic era, the 8th century Moorish fortress palace and the 10th century Castillo de Gibralfaro are Malaga's most iconic landmarks. Hike up the hill to discover these monuments along with the great views of the sea and the city.
Roman Theatre
Located at the bottom of the Alcabaza, the Roman Theatre dates back to before 200 AD and was in use for around 300 years. Forgotten but rediscovered in 1951, the Roman theatre is in good condition and great for a visit.
Old Town
Wander around the cobblestone streets, take a break in cute cafes, and shop on Larios (one of the most expensive streets in Spain). Discover the Moorish influence in the city with its mosaic floors, huge Murals, and beautiful street art.
Cathedral of Malaga
One of the most unique and impressive cathedrals in Southern Spain, the Cathedral of Malaga has an impeccable exterior and a Renaissance and Baroque-style interior. With an 84m high north tower, it is one of the tallest Cathedrals in Andalusi
Popular Neighbourhoods & Fun Day Trips
El Pedregalejo
Considered one of the trendiest neighbourhoods in Malaga, el Pedregalejo is a short 30 minutes' walk from the city centre. With a 1.2km long beach, trendy restaurants, cafes, and bars, it's a great place to spend the day or the night.
Day trip to Nerja
A short drive away, Nerja is a beautiful town with white plastered houses, cobbled streets, and charming little cafes and shops. Stroll around or stop by Las Cuevas de Nerja to see the world's largest stalagmite (32m in height).
Walk along the Muelle Uno
The Quay one at Malaga's busy port has been refurbished into a hip spot to explore. There are around 30 cool shops as well as restaurants, fancy cocktail bars, and gelaterias. The Muelle Uno is the perfect place to spend time shopping and trying all these delicious treats.
El Caminito del Rey
"The Kings Pathway" is the perfect place for a hike. Marvel at the scenic landscape and enjoy some time away from the hustle and bustle of the city. The walkway runs along the steep walls of a narrow gorge, offering stunning views and photo-worthy moments.
---
Malaga Airport Transfers & Weather
Airport: Malaga Airport
Distance: 15km away from city centre
BUS
The Express Bus to Malage city centre takes approximately 15-20 minutes and costs about €3 per journey. The bus station is located outside Terminal 3, and buses depart about every 30 minutes.
TRAIN
The Renfe C1 line connects Malaga Airport to Malaga Centro Alameda. The trip takes about 12 minutes and costs approximately €1.80 per journey. The train is located at Terminal 3, and trains depart about every 20 minutes.
PRIVATE TRANSFER
A private transfer into the city would take approximately 25 miuntes and cost €28pp for a return trip based on two people sharing.
Average temperature
| | | | | | | | | | | | | |
| --- | --- | --- | --- | --- | --- | --- | --- | --- | --- | --- | --- | --- |
| | Jan | Feb | Mar | Apr | May | Jun | Jul | Aug | Sep | Oct | Nov | Dec |
| | J | F | M | A | M | J | J | A | S | O | N | D |
| high | 17 | 18 | 20 | 21 | 24 | 28 | 31 | 31 | 28 | 24 | 20 | 18 |
| low | 7 | 8 | 10 | 11 | 14 | 18 | 21 | 21 | 19 | 15 | 11 | 9 |