Book hotels in Miami plus direct flights and transfers online with FlyShannon
Holidays in Miami are a byword for excitement with a guarantee of fun-filled days, places to see, parks to visit, and nightlife options to enjoy. Miami is a rich and fast paced city, located in Florida, overlooking the Atlantic Ocean. The city has earned the nickname "Capital of Latin America" due to the Spanish speaking majority, thus creating a diverse and interesting culture.
A famous port of call for cruise ships, Miami, now one of America's busiest ports, has the benefit of the Gulf Stream warming its coastal waters. Perhaps best known for Miami Beach and South Beach, the stunning Art Deco buildings have been preserved and many now operate as thriving hotels. The lovely promenade area, lined with swaying palms, is the place to enjoy a coffee or cool drink and watch the world go by to your heart's content. Remember Miami Vice? This is the real deal!
Miami holidays are ideal for soaking up the sun on white sand beaches, then spending the evenings in any of the amazing selection of restaurants, bars, or live music venues or simply strolling the length of the promenade. However, it's hard not to be starstruck with the parade of opulence from the open-top cars and beautifully preserved Cadillacs, Oldsmobiles and Chevys to the jewel bedecked, perma-tanned individuals who sashay, day and night, on a perpetual "rambla".
The waterfront is lined with enormous, vast, huge, gigantic (ok, very large!) houses and mansions, one looking more opulent and decadent than the next. Swimming pools are naturally de rigueur and the sheer wealth on show is like something Jay Gatsby would have approved!
Gateway to Walt Disney World, Universal Studios, Seaworld and many major attractions, Miami holidays are always family favourites. Drive through the Everglades or make a beeline for Busch Gardens in Tampa. You will absolutely adore holidays in Miami and the only problem will be choosing what brilliant park or daredevil ride or fun attraction you want to visit.
From the plush hotels of Miami Beach to glitzy shopping malls, from the lure of sunbathing to the joy of deep sea fishing, from the uber trendy nightlife in South Beach to the roadside diner offering grits and eggs over-easy, holidays in Miami will never be dull! Chances are, you may spot the odd celebrity too.
---
Did You Know...?
Miami gets its name from the Mayaimi Native American tribe that lived there in the 16th and 17th centuries.
Miami has the warmest winter of any US city.
Miami Beach is home to the world's largest collection of Art Deco architecture.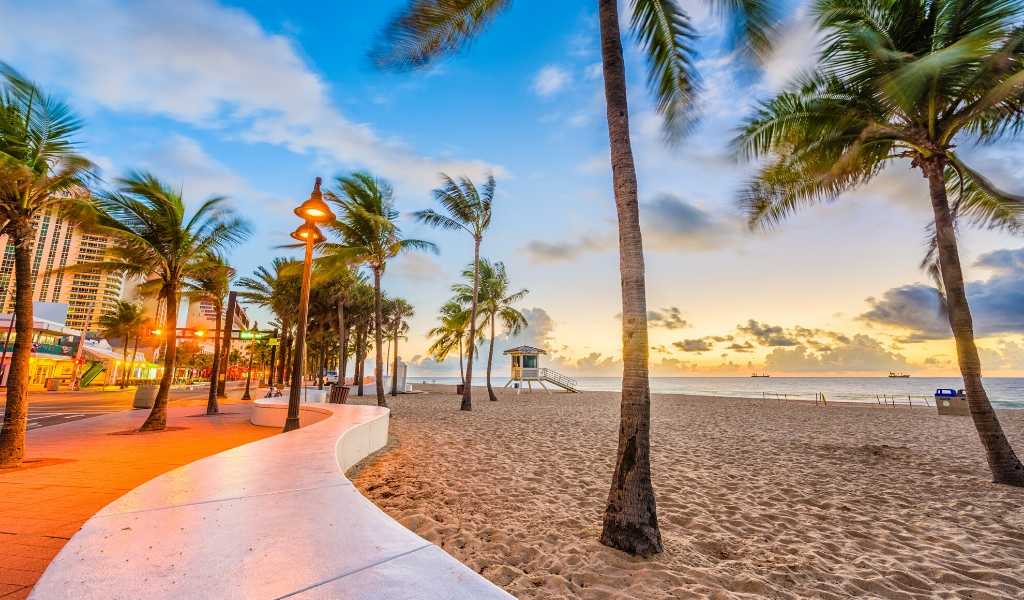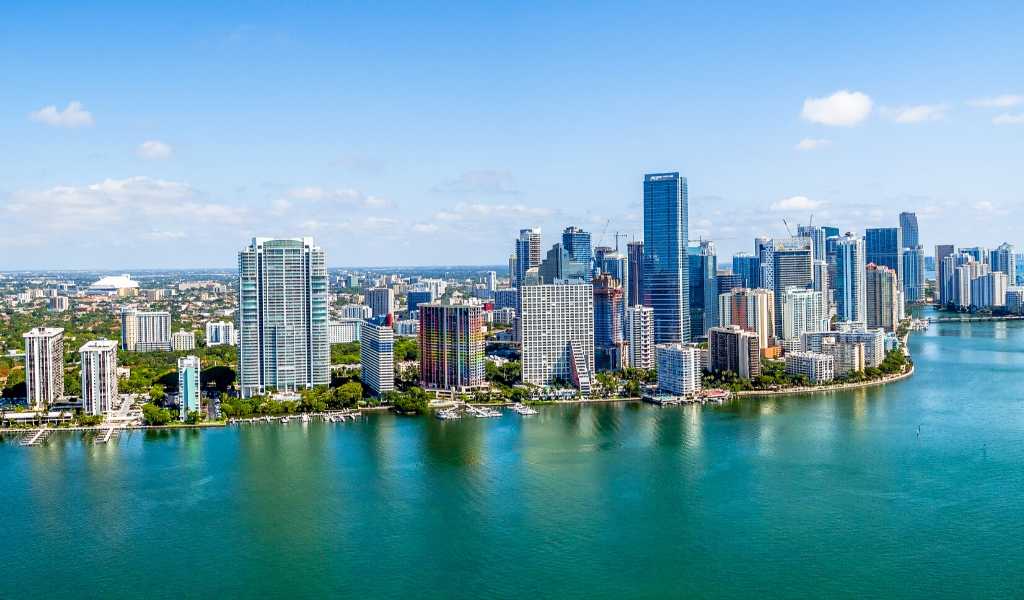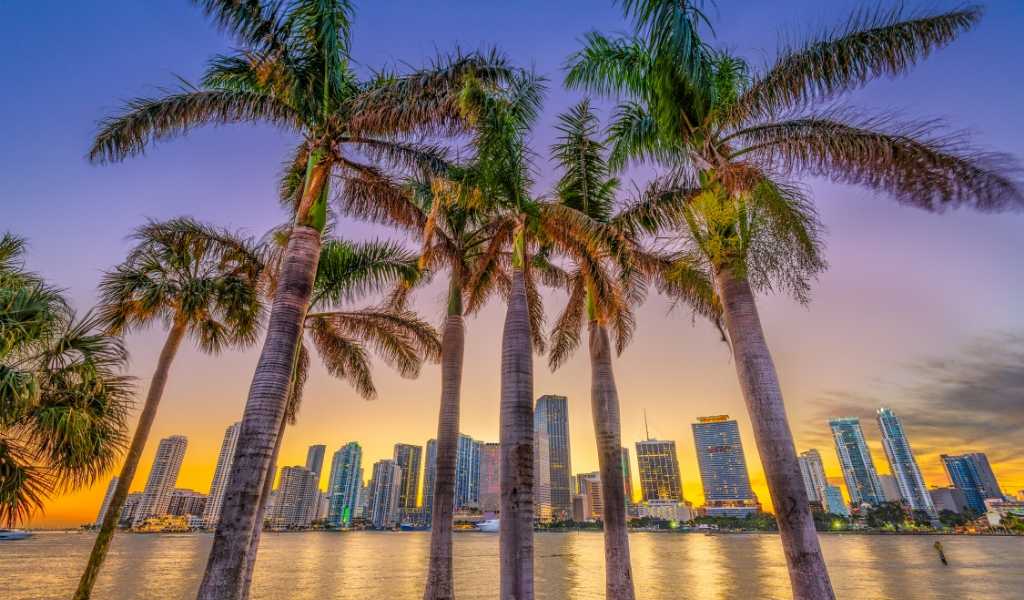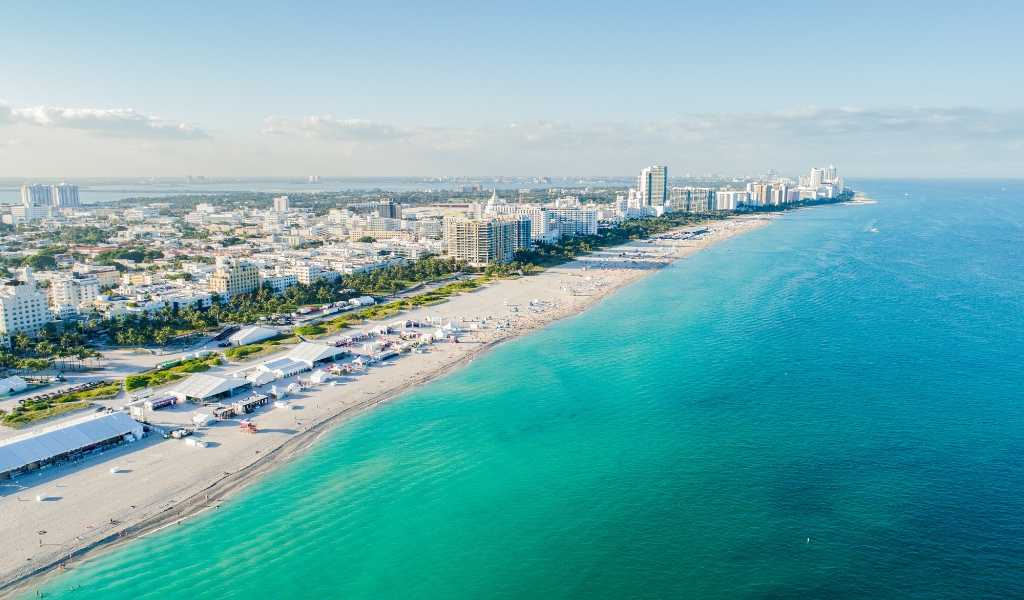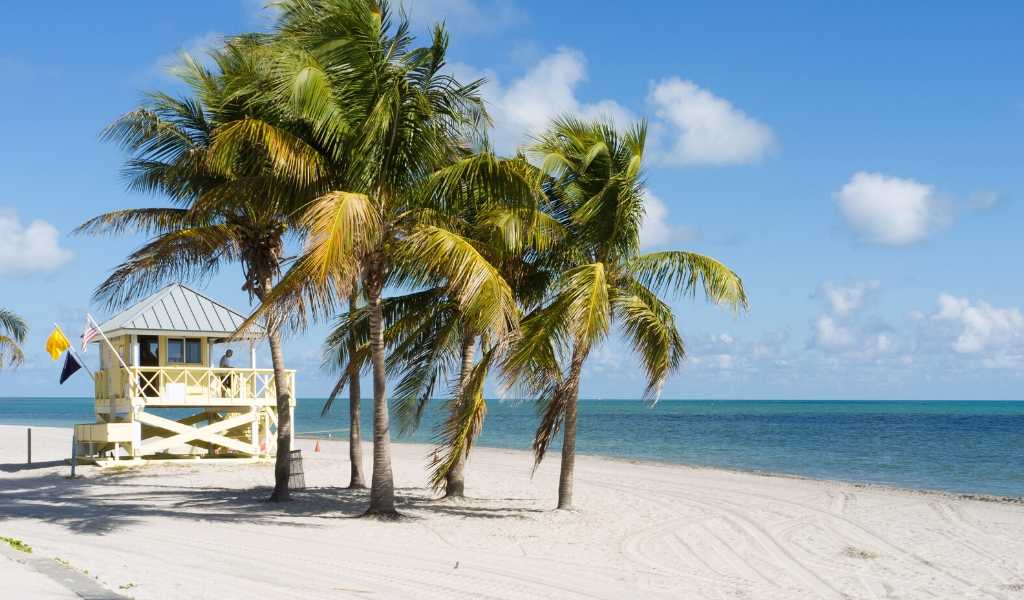 Top Reasons to Visit Miami
---

Incredible Cuisine, Nightlife, & Shopping

---

Stunning Natural Sites

---

Soak up Some Sun
Incredible Cuisine, Nightlife, & Shopping
Little Havana: The cultural heart of Miami, this vibrant neighbourhood is full of art galleries, shops, and restaurants. Miami is home to the largest concentration of Cubans outside of Cuba, and Little Havana is the place to go to experience that unique cultural influence.
Ball & Chain: This world famous bar and restaurant is located in Little Havana, and is the perfect place to go for delicious Cuban food, specialty craft cocktails, and even salsa dancing and live music!
Sugar: From Sugar, a modern, lively rooftop bar, you can enjoy stunning views of Miami while sipping a tasty, one-of-a-kind cocktail drink. This bar is situated in Miami's chic Brickell district on the 40th floor of the East Hotel.
Bayside Marketplace: One of Miami's best shopping venues, this open-air market features some of your favourite brands as well as local favourites. There are over 100 stores and 50 stands to peruse, and there is frequent live music in the area. You can even catch a boat to tour Biscayne Bay from here.
Vizcaya Museum & Gardens: This Mediterranean Revival Style villa and estate once belonged to businessman James Deering in the early twentieth century. It is located on the Biscayne Bay now serves as a museum and gardens open to the public.
Everglades National Park: The Everglades in southern Florida is a UNESCO World Heritage Site, as well as an internationally recognised natural phenomenon, supporting the only ecosystem of its kind in the world. Miami is an excellent vantage point to take a day trip into the national park.
The Fairchild Tropical Botanic Gardens: Located in the tranquil Coral Gables area, these gardens span 83 acres and feature rare plants, including palms, vines, flowering trees, and cycads. A stroll through the tropical gardens is a great way to experience the biodiversity native to Miami.
Miami Beach: The ever-popular, upbeat Miami Beach is a whole city on its own. With top-notch restaurants and nightlife venues as well as endless white sandy beaches, Miami Beach is a must-visit on your trip to the Miami area.
The Venetian Pool: Outside the hustle and bustle of downtown Miami, the Venetial Pool is a serene escape in the neighbourhood of Coral Gables. Great for families, here you can cool off in the largest freshwater swimming area in the United States!
---
Miami Airport Transfers & Weather
AIRPORT
Miami International Airport (MIA).
BUS
Buses 7, 37, 42, 57, 133, 236, and 238 run from Miami Airport to the city centre. The journey takes approximately 35 minutes and costs $2.
TRAIN
The automated MIA Train will take you to Central Railway Station. From there, you can hop on the Orange Line which will take you into the city centre. The journey takes about 30 minutes and costs $2.
PRIVATE TRANSFER
You can also get your own private transfer which takes approx. 30mins and costs approximately €50pp based on 2 people sharing.
* Prices and times for transport from the airport are subject to change
Average temperature
| | | | | | | | | | | | | |
| --- | --- | --- | --- | --- | --- | --- | --- | --- | --- | --- | --- | --- |
| | Jan | Feb | Mar | Apr | May | Jun | Jul | Aug | Sep | Oct | Nov | Dec |
| | J | F | M | A | M | J | J | A | S | O | N | D |
| high | 23 | 24 | 26 | 27 | 29 | 30 | 31 | 31 | 31 | 28 | 26 | 24 |
| low | 16 | 16 | 18 | 19 | 22 | 23 | 24 | 24 | 24 | 22 | 19 | 17 |